Writing, Film, Radio, Dance History, Curation, ACADEMIA, & More…
Deirdre Mulrooney
It was magical to bring a few scenes from my new play "Brancusi Bird" to life for the first time at Ranelagh Festival on Saturday May 13th in Lios na nÓg, with fabulous actors Sarah Lafferty, Bairbre ní Chaoimh, David Herlihy, and Darragh Scannell.  Here is to further...
read more
   Deirdre is author of Irish Moves, an illustrated history of dance and physical theatre in Ireland (The LIffey Press), and Orientalism, Orientation, and The Nomadic Work of Pina Bausch (Peter Lang Gmbh).  Ranelagh Arts Festival 2023 presented selected scene readings from Deirdre's new play "Brancusi Bird".  Committed to re-inscribing the body into Irish cultural history, Deirdre presented an interdisciplinary Saint Lucia's Day event "Come and See Me, I'm a Crossword Puzzle", at Dublin's James Joyce Centre in 2022, to celebrate Lucia Joyce's overlooked creativity and to mark the 40th anniversary of her death, with an associated exhibition which ran on.  Deirdre's widely acclaimed BAI-funded feature radio documentary, and short dance film "Lucia Joyce: Full Capacity", (both starring Evanna Lynch), and her Joyce Studies Annual essay "Fail Better: Lucia Joyce and the Abbey Theatre Ballets" change the narrative about Lucia Joyce as a significant artist. She produced, directed, and edited "Calico" by Michael Hastings for Bloomsday Festival 2021.   Deirdre presented "Sweet Dancers: An Illustrated Talk on Irish Dance" at Princeton University FÍS, and hosted Dance Ireland's 30th Anniversary podcasts.  She has contributed over ten essays to RTE Sunday Miscellany, and her Arts journalism has appeared in top publications.  Deirdre produces and directs theatre, and her own creative film documentaries including 'Damhsa na hÉigeandála' (TG4), and '1943 – A Dance Odyssey' (RTE), about Irish-German modern dance pioneer Erina Brady; 'TRUE NORTH', and many more BAI-funded, commissioned, and Indie projects with her own production company 'Out There Productions'. Deirdre has contributed several chapters to books on theatre and dance, as well as to Anthologies.  On top of her original academic work, teaching, broadcasting, and making original feature radio documentaries (RTE Lyric FM & Newstalk 106 – 108fm), Deirdre curates exhibitions too.  Deirdre is a contributor to Photo Album of the Irish: Canada, (exhibited at EPIC Museum of Emigration, 2023), and is developing a new documentary entitled "Our Turtle Island Family Album" with her Ojibway friends in Cat Lake, North Ontario. During the pandemic, Deirdre did Ardteist Gaeilge Ardleibhéal, and was delighted to get a H2!  In 2022 Deirdre directed a TG4 "Finné" episode on one of her Gaeilge gurus, 'Limerick's own Billy Elliot', Roy Galvin, and her new experimental short Goodbye Marian Avenue was selected for Irish Artists' Film Index.   During the centenary year of Ulysses' publication, Deirdre was an invited participant in Global Irish Studies' "Ulysses and the World" symposium at Georgetown University, Washington DC; she was on the steering committee of #Ulysses80 virtual bookclub; and Lucia Joyce: FULL CAPACITY featured in Bloomsday Film Festival 2022 at the IFI. She is delighted to have been awarded an Artist's Residency at Centre Culturel Irlandais, Paris in 2024 to work on her many projects. 
Out There Productions: Film
Deirdre has been awarded many accolades for her films and documentaries, including "Lucia Joyce: Full Capacity" (for which Evanna Lynch was nominated for Best Actor in a Female Role at RHIFF 2019); "1943 – A Dance Odyssey" first broadcast on RTÉ One; "Damhsa na hÉigeandála" (TG4 Splanc!) which premiered at Galway Film Fleadh and "TRUE NORTH: Paud Mulrooney's Irish-Canadian Adventures in Super 8" (nominated for best documentary at RHIFF, 2019).
 Writing
Deirdre is author of "Irish Moves – an illustrated history of Dance and Physical Theatre in Ireland" and "Orientalism, Orientation, and the Nomadic Work of Pina Bausch" (her PhD). Deirdre's latest chapter is 'Erina Brady: Mary Wigman's Disciple to Ireland?' in 'Dance and Modernism in Irish and German Literature and Culture", published by Lexington Press .
  Curator
Deirdre has curated many events, exhibitions, and directed many theatre shows, including "Come and See Me, I'm a Crossword Puzzle" at Dublin's James Joyce Centre (Dec 13th, '22 – Feb 2nd, '23); "Mother Tongue" at Kilkee's Culturlann Sweeney (Nov 23 – Dec 21st,  2018), and at Cathal Brugha Barracks, Dublin, for Culture Night, 2018.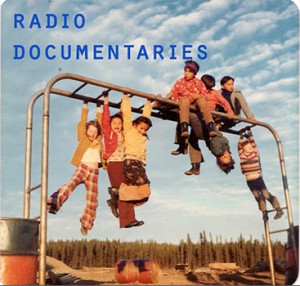 Out There Productions: Radio
Deirdre's BAI-funded radio documentaries include "Lucia, Sweet Dancer",  "Coosheen's Forgotten Seanchai and Son", "Surrender on Grand Canal Street" and "Georgie's Vision", the first ever documentary about the fascinating but little-known Mrs. WB Yeats.
…Our Deirdre O'Connell would surely be pleased with the fabulous work on Lucia by another Deirdre – Deirdre Mulrooney – which you may have heard on Sunday Miscellany
-president Michael D Higgins,
Bloomsday address, 2020
…an engaging and highly readable story of a neglected area of our cultural history… Creating an awareness of dance history, Deirdre Mulrooney's book has made a timely appearance.
we are singing the praises of this new ebook
Arnd Weseman, TANZ MAGAZINE
" groundbreaking and provocative
– Joe Jackson, Hot Press
"that was really good"
' Daniel Day Lewis, of Deirdre's performance in 'In the Name of the Father'
COMPOSTING THE ARCHIVE
Deirdre's Recycle (and Evolve) Store of Yore.