Writing, Film, Radio, Dance History, Curation, ACADEMIA, & More…
Deirdre Mulrooney
Deirdre is Author of two books so far, Contributor to several books on theatre and dance, RTE Sunday Miscellany broadcasts, Anthologies, as well as multifarious Arts journalism and writing. Deirdre produces and directs her own creative documentaries including 'Dance Emergency' (TG4) '1943 – A Dance Odyssey' (RTE), short dance film 'Lucia Joyce: Full Capacity', and many more BAI-funded, commissioned, and Indie projects with her own production company 'Out There Productions'. On top of her original academic work, teaching, and broadcasting, Deirdre occasionally curates exhibitions too, for example the recent 'Mother Tongue' at Cultúrlann Sweeney. Deirdre is delighted to be an inaugural UCD Creative Fellow 2019/2020. 
From 'Lucia Joyce: Full Capacity' at Kerry International Film Festival in Killarney, to our special 'Lucia Joyce: Full Capacity' event featuring a reception and Q & A with our dream team of collaborators in Dublin's Museum of Literature of Ireland, to award...
read more
Out There Productions: Film
Deirdre has been awarded many accolades for her films and documentaries, including "1943 – A Dance Odyssey" first broadcast on RTÉ One, "Journey to YU (in the footsteps of Rebecca West)" which premiered at the Belgrade-Irish Festival and "TRUE NORTH: Paud Mulrooney's Irish-Canadian Adventures in Super 8".
Writing
Deirdre is author of "Irish Moves – an illustrated history of Dance and Physical Theatre in Ireland" and "Orientalism, Orientation, and the Nomadic Work of Pina Bausch" (her PhD). Deirdre's latest chapter 'Erina Brady: Mary Wigman's Disciple to Ireland?' is coming out this Autumn in 'Dance and Modernism', published by Lexington Press .
Curator
Deirdre has curated many events, exhibitions, and directed many theatre shows, including, most recently, "Mother Tongue" at Kilkee's Culturlann Sweeney (Nov 23 – Dec 21st, 2018), and at Cathal Brugha Barracks, Dublin, for Culture Night, 2018.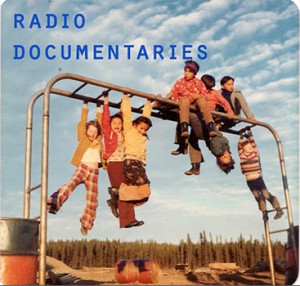 Out There Productions: Radio
Deirdre's radio documentaries include "Lucia, Sweet Dancer",  "Coosheen's Forgotten Seanchai and Son", "Surrender on Grand Canal Street" and "Georgie's Vision", the first ever documentary about the fascinating but little-known Mrs. WB Yeats.
we are singing the praises of this new ebook
– Arnd Wesemann, Editor, TANZ Magazine
…an engaging and highly readable story of a neglected area of our cultural history… Creating an awareness of dance history, Deirdre Mulrooney's book has made a timely appearance.
-Seona Mac Reamoinn, Magill Magazine
Ground breaking and provocative