Writing, Film, Radio, Dance History, Curation, ACADEMIA, & More…
Deirdre Mulrooney
Deirdre is author of Irish Moves, an illustrated history of dance and physical theatre in Ireland (The LIffey Press), and Orientalism, Orientation, and The Nomadic Work of Pina Bausch (Peter Lang Gmbh).  Committed to re-inscribing the body into Irish cultural history, in addition to her BAI-funded feature radio documentary and short dance film "Lucia Joyce: Full Capacity", reclaiming Lucia Joyce's modern dance career, Deirdre's essay "Fail Better: Lucia Joyce and the Abbey Theatre Ballets" will appear in Joyce Studies Annual 2021.  Last year Deirdre presented "Sweet Dancers: An Illustrated Talk on Irish Dance" at Princeton University FÍS, hosted by Paul Muldoon, and hosted Dance Ireland's 30th Anniversary podcasts.  She has contributed frequently to RTE Sunday Miscellany, and has authored multifarious Arts journalism and writing over many years in top publications. Deirdre produces and directs theatre, and her own creative film documentaries including 'Damhsa na hÉigeandála' (TG4) '1943 – A Dance Odyssey' (RTE), 'TRUE NORTH', and many more BAI-funded, commissioned, and Indie projects with her own production company 'Out There Productions'. Deirdre has contributed several chapters to books on theatre and dance, as well as to Anthologies.  On top of her original academic work, teaching, broadcasting, and original feature radio documentaries (RTE Lyric FM & Newstalk 106 – 108fm), Deirdre curates exhibitions too, for example 'Mother Tongue' at Kilkee's Cultúrlann Sweeney.  Most recently, she produced, directed, and edited "Calico" by Michael Hastings with an all-star cast for Bloomsday Festival Online 2021.   Deirdre is currently a Creative Fellow at UCD.
I was really thrilled to see this fabulous animation of my radio essay "An Cuimhín Leat Damhsa?", now available to all, subtitled in English, on BBC Gaeilge! As a pandemic project, i undertook to brush up on my Irish by sitting Ardteist Gaeilge Ardleibhéal/ Honours...
read more
Out There Productions: Film
Deirdre has been awarded many accolades for her films and documentaries, including "Lucia Joyce: Full Capacity" (for which Evanna Lynch was nominated for Best Actor in a Female Role at RHIFF 2019); "1943 – A Dance Odyssey" first broadcast on RTÉ One; "Damhsa na hÉigeandála" (TG4 Splanc!) which premiered at Galway Film Fleadh and "TRUE NORTH: Paud Mulrooney's Irish-Canadian Adventures in Super 8" (nominated for best documentary at RHIFF, 2019).
 Writing
Deirdre is author of "Irish Moves – an illustrated history of Dance and Physical Theatre in Ireland" and "Orientalism, Orientation, and the Nomadic Work of Pina Bausch" (her PhD). Deirdre's latest chapter is 'Erina Brady: Mary Wigman's Disciple to Ireland?' in 'Dance and Modernism in Irish and German Literature and Culture", published by Lexington Press .
 Curator
Deirdre has curated many events, exhibitions, and directed many theatre shows, including "Mother Tongue" at Kilkee's Culturlann Sweeney (Nov 23 – Dec 21st,  2018), and at Cathal Brugha Barracks, Dublin, for Culture Night, 2018.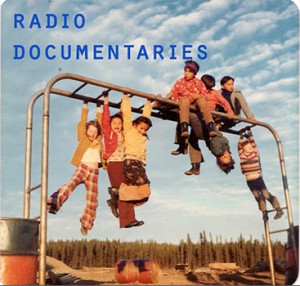 Out There Productions: Radio
Deirdre's BAI-funded radio documentaries include "Lucia, Sweet Dancer",  "Coosheen's Forgotten Seanchai and Son", "Surrender on Grand Canal Street" and "Georgie's Vision", the first ever documentary about the fascinating but little-known Mrs. WB Yeats.
…Our Deirdre O'Connell would surely be pleased with the fabulous work on Lucia by another Deirdre – Deirdre Mulrooney – which you may have heard on Sunday Miscellany
-president Michael D Higgins,
Bloomsday address, 2020
…an engaging and highly readable story of a neglected area of our cultural history… Creating an awareness of dance history, Deirdre Mulrooney's book has made a timely appearance.
we are singing the praises of this new ebook
Arnd Weseman, TANZ MAGAZINE
" groundbreaking and provocative
– Joe Jackson, Hot Press
COMPOSTING THE ARCHIVE
Deirdre's Recycle (and Evolve) Store of Yore.